The Cost of Power Outages – And How to Prepare for Them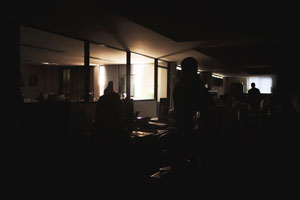 A power outage can be disastrous to a family at home – but to a business, care facility, or hospital it can be downright devastating. For some businesses, in fact, a power outage could create a hole that can be difficult, if not impossible, to climb out of.
Let's take a closer look at power outages – and how to prevent them from taking out your NJ-based business.
Power outages 101
Five ways to prepare your business for unplanned power outages
Preparation is the key to managing the impact of a power outage on your business. Here are five things to do to mitigate the affect of a loss of power:
Develop a Business Continuity Plan – A Continuity Plan details how your business will continue to operate during an outage. It includes a discussion of potential power-related risks, mitigation strategies, and provisions for continuous improvement of power outage response processes.
Provide employees with Emergency Response Training – Make sure your employees know how to respond during a power loss.
Use Uninterruptible Power Supply (UPS) devices – UPS devices help equipment to stay on temporarily when a power outage occurs, allow your equipment to shut down properly and protecting it from surges. This may not restore power, but it can protect valuable data and equipment.
Install a backup generator – One of the best ways to prevent unplanned downtime is to install a backup generator. Available in a range of capacities, these standby devices (typically run with propane, natural gas, or diesel fuel) can instantly restore power to electronics, HVAC systems, refrigeration units, security systems, and other equipment vital to your operations.
Have a secure supply of emergency fuel – A backup generator is only good if it has enough fuel to operate for anywhere from hours to weeks. Keeping a supply of fuel on site certainly helps, but for lengthy power outages, a reliable generator fuel supplier is critical.
The bottom line
Power outages can cost a lot of money, or even lives – and they're happening more every year. Make sure your business or operations are prepared for any emergency power problem!
If your New Jersey business or facility needs 24/7/365 generator fueling or disaster fuel deployment, contact Globe Petroleum – NJ's leading emergency fuel response provider – today.