Heating Oil Options That Work for You
Globe Petroleum provides the highest quality in home heating oil
We know what it takes to be the best home-heating-oil supplier in our region: affordable prices, friendly professionalism, and a range of services that covers all your needs. At Globe Petroleum, we are 100% committed to bringing you superior products and high-level customer service, with a guarantee of prompt and efficient heating-oil delivery.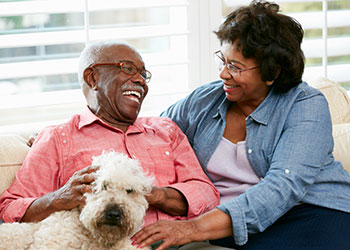 There's no question but that heating oil remains one of the best ways to keep your home warm and comfortable for the winter. As a customer, finding a reliable supplier to deliver what you need, when you need it, is often a challenge. We take that challenge head-on—with our products and our service.
Get what you need from Globe
Our goal is to make things easy for you all winter long. We accomplish that in several ways, starting with automatic deliveries. This FREE service enables customers to avoid run-outs and eliminate the need for emergency deliveries.

LEARN ABOUT AUTOMATIC FUEL DELIVERY

Make life even easier with our payment options
To supplement the convenience of automatic deliveries, we encourage you to enroll in one of our customer-friendly payment options now. One of our most popular options is E.F.T. (ELECTRONIC FUNDS TRANSFER)
Want to pay by credit card? We accept any of the following:
Visa
MasterCard
American Express
Discover
Equipment sales and service
Our team also handles equipment sales and service with courtesy and professionalism. Just click here to request service or a FREE estimate. And if you want to take a look at something yourself before calling for service, review our troubleshooting tips. And, of course, we have a range of service plans to suit your needs.

VIEW EQUIPMENT & SERVICES

So if you're looking for a reliable supply of heating oil—and who isn't?—Globe Petroleum is ready to serve you. We're here to proudly deliver quality heating oil and to make equipment installations as needed. Contact us anytime.
Benefits of heating oil
If you're not that familiar with oil heat, or you're considering purchasing an oil-heated home, you might be wondering what makes it a worthy choice. Here are the top four reasons that oil heat is a good way to go.
It's safe. Contrary to what many believe, oil cannot explode. It's also not a fire hazard, as it cannot burn in its liquid state. (It only becomes combustible after being vaporized by an oil burner at temperatures above 140°F.) Moreover, in the event of a malfunction, safety devices within your unit will shut the furnace or boiler off before carbon monoxide poisoning becomes a risk.
It's clean. Bioheat®, a blend of ultra-low-sulfur heating oil and biodiesel, makes it so. Renewable and energy-efficient, Bioheat is made in the United States, from natural sources including soybeans, sunflowers and pumpkin seeds. Clean-burning and cutting-edge, Bioheat brings virtually no negative impact to the environment, as it produces near-zero levels of particulate matter during the combustion process. This eliminates many equipment issues that arise with other fuels.

It's abundant. Striking increases in crude-oil production in the United States in recent years have contributed to the trend of manageable oil prices, taking into account some normal ups and downs. With a capacity of 727 million barrels, the U.S. Strategic Petroleum Reserve is the largest stockpile of government-owned emergency crude oil in the world. In fact, the majority of heating oil used in this country is refined domestically. It's also worth noting that the Northeast Home Heating Oil Reserve is a million-barrel supply of ultra-low-sulfur heating oil for homes and businesses in the Northeast, which is home to the majority of the nation's heating-oil consumers.
It's efficient. When your goal is savings, efficiency has a very real effect on your bottom line. New oil-heat systems are incredibly efficient, clocking in with efficiency ratings as high as 95%. This translates to more warmth using less fuel, and can mean annual savings of an average of 30% when compared with prior years. From a technology standpoint, energy-saving controls result in a reduction in fuel usage in milder weather, and variable-speed motors offer consistent airflow and temperatures while using about 80% less electricity than older equipment.
Long-term warranties are also common with new oil-heat systems, so replacement parts are easy to come by. Maximize your time and money with oil heat!
Contact Globe Petroleum today to learn more and to discuss all of your home-heating-oil needs.

CONTACT US