Environmentally Friendly Biodegradable Lubricants - Globe Petroleum
Environmentally friendly biodegradable lubricants to serve your needs
When it comes to environmentally friendly and food-grade lubricants, we offer Clarion Green Lubricants, a range of bio-based options that are eco-friendly, renewable and nontoxic.
Clarion Green BIO Oils
Clarion Green Synthetic Fluids
Clarion Green Synthetic Gear Fluids
Clarion Green A/W Oils
Clarion Green Gear Lubes
Clarion Green HT EP Grease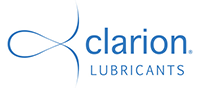 Looking for something else? Let us know!
Globe Petroleum's expert professionals are ready to book your next order, so contact us today. Our team's fuel-management expertise will take the guesswork out of your commercial fuel delivery.