Summer: A Great Time to Replace Your Heating Oil Tank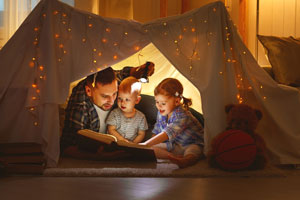 A single-walled steel oil tank can last as little as 15 years, according to Inspectpedia which means if your New Jersey was built before 2005 – or if you purchased your home around then and haven't replaced your oil tank since – you're probably due for a heating oil tank replacement.
It may be tempting to think that your heating oil tank can keep going for years – after all, it's made of steel (!), and hasn't shown any signs of rust or leakage.
But don't let your eyes fool you: even if your heating oil tank looks OK from the outside, it doesn't necessarily mean that all's well below the surface. Many older heating tanks – especially single-wall steel models – corrode from the inside due to trapped moisture and sediment.
That means you won't see obvious signs of a problem (rust or leaks) or know a tank failure is coming until it's too late – which is no fun considering that remediation and replacement costs for heating oil tanks are not usually covered by your homeowner's insurance.
Be smart: if you know your tank is old and needs to be replaced, don't wait – it's not worth the risk, especially considering the affordable, double-walled heating oil tank options that Globe Petroleum offers. Today's aboveground heating oil tanks are virtually leak-proof and available in a range of sizes. We'll even take care of recycling your old heating oil tank – cleanly, and in compliance with all environmental laws and building codes.
If you have a newer heating oil tank, consider adding ProGuard® protection, which includes such benefits as:
Up to $100,000 for cleanup costs resulting from a leak from underground storage tanks, or $50,000 for aboveground storage tanks, with a $2,500 deductible for underground tanks and a $500 deductible for aboveground tanks.
Transferable coverage to make home sales easier
Summer is the perfect time to install a new aboveground heating oil tank in your NJ or NY home – contact us today for a FREE estimate on a new heating oil tank.