Make the Switch to Ez Pay and Make Your Life Easier in 2019/20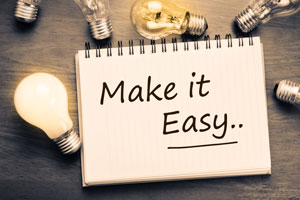 With Memorial Day upon us, the worst of heating season 2018/2019 is in our rearview. It was certainly a rollercoaster in New Jersey weather-wise – and billing-wise, too, if you were a Globe Petroleum Will Call customer.
But if you were a Globe Petroleum EZ Pay budget plan customer, you avoided billing twists and turns as temperatures rose and fell.
That's because EZ Pay takes your annual heating bill and stretches it over 12 equal installments rather than squeezing them into four or five months. With EZ Pay, you will pay the same amount for fuel every month no matter how much heating oil you use.
EZ Pay can save you money, too: Mail us your budget payment every month within 10 days and you will receive a four cent per gallon prompt pay discount! You'll double that savings to eight cents per gallon if you enroll in the EZ Pay EFT payment option and let us withdraw your monthly budget payment from your checking account.
Two other ways to make next heating season easier
Predictable bills are great, but bill paying isn't the only source of stress during heating season: equipment breakdowns and emergency heating oil run-outs aren't fun either.
Fortunately, we have service solutions for those problems, too, including our:
FREE Automatic Delivery – Choose FREE Automatic Delivery to avoid heating oil run-outs and delivery hassles! With Automatic Heating Oil Delivery, we'll keep an eye on the weather and your average usage, then visit when your tank is about one-quarter full. You'll never have to think about scheduling a delivery or wait for a refill again.
Heating Service Plans – Annual Heating Service Plans from Globe Petroleum will help you save money on energy bills and prevent many costly heating system repairs. Our economical Value and Total Home Comfort Service Plans include comprehensive seasonal tune-ups, guaranteed 24-hour emergency service, discounted repairs on covered parts, and more.
Get ready – enrollment for EZ Pay from Globe Petroleum begins in June! Contact us today to learn more about EZ Pay and other Globe Petroleum services that can make your life easier in the months ahead.