How to Choose a Fleet Fuel Provider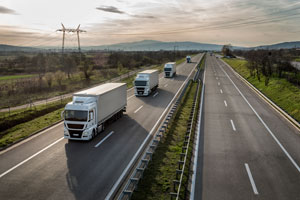 Competition is fierce in this "needed it yesterday" world, and the company that can keep their commercial fleet up and running as efficiently as possible will usually win the day.
The problem is you can't keep your fleet on the road serving customers if they're at the pump serving up diesel fuel.
To stay productive, you need a problem-solving fueling partner that can keep your fleet on the move. How do you find one? Start by looking for these four qualities:
Flexible fueling options – Look for a fleet fuel partner that offers bulk fuel delivery options as well as onsite fleet fueling, which eliminates on-road fueling time and costs. It's also a good idea to find a supplier that can provide a range of fuels – from ULSD on-road diesel and off-road diesel to marine fuels and gasoline.
A range of payment choices – Flexibility and control are key here; choose a fleet fueling provider who accepts checks, cash, and credit cards.
Great management tools – A top-quality fleet fuel provider will help you manage routes, payments, and customer estimates by providing easy access to accurate fueling records, transaction details, summaries, and other important data.
Accountability – Look for fuel providers with a proven track record of success – and don't underestimate the importance of a friendly, competent voice on the other end of the phone! Ask for customer reviews and testimonials to learn more about their history so there are no surprises where the rubber meets the road.
Looking for commercial fleet fueling solutions in our NJ service area? Trust the pros at Globe. Contact us today to learn more, or to become a Globe Petroleum customer.