Get Reliable Bulk Fuel Delivery for Your Construction Site This Winter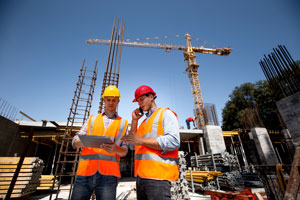 There's a lot going on at your construction site, with electricians, carpenters, plumbers, and masons hard at work on your project in all kinds of NJ weather. If you don't have a dependable source of power, that work can slow down or stop completely.
But don't worry – the construction and commercial fueling experts at Globe Petroleum have you covered.
Our team of seasoned pros provides bulk fuel delivery of gasoline (all grades), on- and off-highway ultra-low-sulfur diesel fuel, kerosene, heating oil, and diesel exhaust fluid (in cases, drums and totes). We even sell the additives that will keep those fuels running reliably in any weather.
But our bulk fueling services don't stop at reliable delivery. We'll help you with support services that include:
Future fixed pricing
Tank maintenance
Tank sales and loan programs
Fuel equipment sales
Inventory management
Automatic deliveries
Emergency bulk deliveries
We'll work with your company's purchaser to schedule fuel deliveries based on your current and future needs. Under most circumstances, we can even handle same-day emergencies to minimize downtime when unexpected problems arise.
Winter can pose a real challenge at construction sites in New Jersey – but with help from Globe Petroleum, you'll keep your crews safe and productive and protect your property from frozen pipes and other damage.
To learn more about our commercial fueling and bulk delivery services, contact us today – or fill out this online form to become a Globe Petroleum customer.