Five Ways You Can Help Us on Heating Oil Delivery Day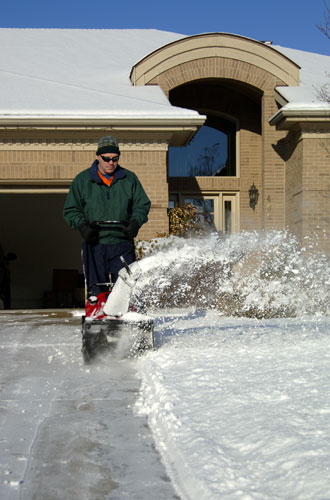 At Globe Petroleum, our fueling teams work hard to deliver the Globe Petroleum Difference every day on every heating oil delivery in NJ. But when severe winter weather strikes, it's all hands on deck – and we sure can use your help.
Please help us stay productive and safe in severe weather by making these preparations in advance of any future heating oil delivery:
Clear a path to your heating oil fill pipe – Fallen snow, broken branches and other debris can block the path to your heating oil tank's fill pipe, making it difficult for our delivery teams to pump your fuel. Try to keep at least an 18-inch wide path to your fill pipe clear so our team can reach it easily and safely.
Salt or sand your driveway – If your home requires our crew to park in the driveway for fill pipe access, please keep your driveway free of snow and ice so they can navigate safely. Also keep in mind that our fuel trucks are wider than your car, so please clear accordingly!
Unlock gates, or have someone available to unlock them – If our delivery crew needs to pass through a gate to reach your fill pipe, make sure the gate is unlocked, or that someone is home to let our technicians in.
Control your pets – We want to deliver your heating oil, but we want to do it safely for both our drivers and your furry loved ones. Please be sure your pets are secure on delivery day.
Stay connected – Make sure an adult is reachable on delivery day, preferably by cell phone or in person; If something unexpected happens on delivery day that needs your immediate attention, our delivery team will need to contact you.
Thanks for helping us to keep our customers safe, warm, and satisfied with reliable, on-time heating oil delivery in NJ and NY – our drivers appreciate your consideration!
For reliable, on-time heating oil delivery in New Jersey and parts of New York, nobody beats Globe Petroleum! Contact us today to request a heating oil delivery – or to join the Globe family of customers.