Choosing the Right Marine Fuel in New Jersey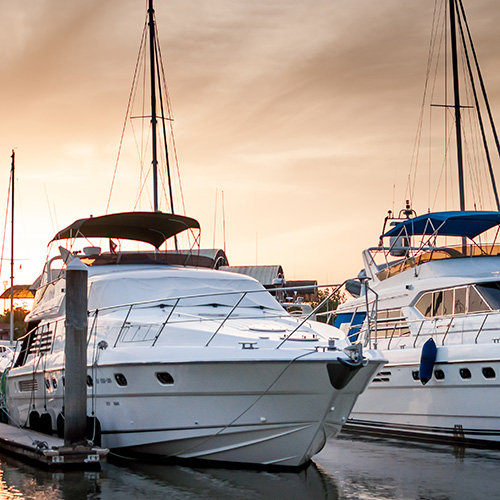 Do you own and operate a commercial fishing business on the coast of New Jersey? Does your family have a boat that you use for recreation on one of the area's many beautiful lakes or rivers? Whether you're on the water for business or pleasure, you need marine fuel that you can depend on to keep your craft running safely and smoothly. Don't just choose the first gasoline or diesel product that you come across!
Not every fuel product is created equal. Read this blog post from Globe Petroleum to learn more about marine engines, why they require specific marine-grade fuel, and why our collection of ValvTect marine fuels is preferred by commercial and recreational boaters alike.
Major Perks of ValvTect Marine Gasoline & Marine Diesel Products
There are many reasons why marine fuel customers prefer ValvTect marine gasoline and diesel to other fuel alternatives, including:
Specially formatted for marine engines
Did you know that marine engines can use up to ten times more fuel per hour than the engine in a car or truck because they operate at much higher RPMs and loads than automotive engines? Using automotive diesel or gasoline for your marine fleet just doesn't make sense. ValvTect diesel and gasoline products are specially formulated to meet the performance and conditions of marine engines.
Increased fuel economy
ValvTect marine fuels are test-proven to reduce fuel consumption. In fact, results show that ValvTect fuels can increase fuel economy up to 13.6%. Greater fuel economy translates into significant savings on fuel costs.
Reduced risk of fuel-related issues
Skip the stress, time, and money that comes with engine malfunctions. Compared to non-marine grades of gasoline or diesel fuel, ValvTect marine fuels contain more detergents, stabilizers, water dispersants, and other important additives to minimize fuel-related issues, like power loss or engine shutdowns.
Extended equipment life
ValvTect Marine Premium Diesel contains BioGuard micro-biocide to keep the fuel free of bacteria, fungi, and algae that can plug fuel filters, cause corrosion, and even completely shut down engines. Other included additives, like fuel stabilizers, lubricity improvers, and moisture dispersant, work together to prevent wear, avoid sludge buildup, and extend the life of engines and fuel filters.
Local Delivery of Premium Marine Fuels
Globe Petroleum is proud to deliver ValvTect marine diesel and marine gasoline products to customers across our New Jersey service area. Our customers include the Coast Guard, commercial fisherman, commercial maritime companies, branded ValvTec marinas, and more. Contact us to see why so many members of the New Jersey boating industry choose us to deliver the marine diesel and gasoline they need to keep their vessels on the move.